Videos of Recent Meetings!
Dave Thomas on "They're Ba-ack! Magnetic Water Conditioning and Other Pseudoscience Zombies"
Mark Boslough on "As seen on Jeopardy! April Fools and Alabama π"
Jim Kirkland on "Feathering Utahraptor: History of Dromaeosaur Discoveries"
Mario Cruz on 'AI Persuasive Technology and Social Media: A moral dilemma?'
Barbara Forrest on 'Thoughts on Kitzmiller 15 Years On'
Ben Radford on "Big - if True!",
Nicholas Lamar Soutter on the Election, Future of Science;
Cynthia Hall on "The PRC and Climate Change,
Tom Solomon on "A Sustainable Economy Without Fracking",
Panel Discussion on COVID-19
Holly Olivarez on Climate Change and Covid19
Jim Gover on Economic Growth

JuLY 14th, 2021 NMSR Meeting: Mick West on the UAP "Flap"!
Mick West will discuss the recent flap of Unidentified Flying Objects (UFOs) and Unidentified Aerial Phenomena (UAPs), and the new official reports from the government. He has been analyzing the the "Flying Pyramid", the "FLIR", the "GOFAST", and the "GIMBAL" videos.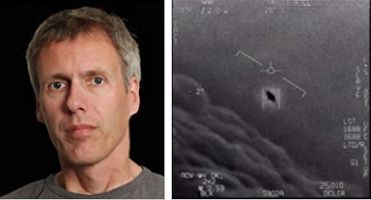 JUNE 2021 NMSR REPORTS ON-LINE - News, Puzzles, Meetings, Dave Thomas on Pseudoscience Zombies, MORE!

Puzzles

JUNE 2021 PUZZLE - "The Fauci Ouchie"