New Mexicans for Science and Reason

What really happened in Roswell, New Mexico in 1947? Are there "hidden messages" from God encoded in the Torah? Is the government of the United States spraying deadly chemicals on its citizens? Is the Earth just 10,000 years old?
If you wonder what New Mexico's scientists are saying about these and other questions, you've come to the right site!

Are we ready to resume live meetings?
NMSR MEMBERS, PLEASE VOTE HERE ON MEETING PREFERENCE!

What's New at NMSR?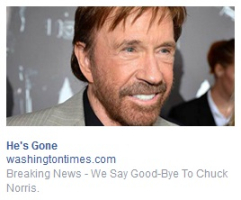 search for this, never find it

Videos of Recent Meetings!
December 14th NMSR Meeting: Celebrating the life of Kendrick Frazier, 1942 - 2022
October 12th NMSR Meeting: Robert Bartholomew on "The Myth of Havana Syndrome"
September 14th NMSR Meeting: Prof. Kevin Folta on "Rounding Up Glyphosate Myths"
NMSR August 10th meeting, Dave Thomas on "Non-Reversing Mirrors: Update"
NMSR June 8th meeting, Earthquake Lights Panel: Friedemann Freund, Alberto Enriquez, John Derr, & Dave Thomas
NMSR May 11th meeting: Nick Soutter
NMSR April 13th meeting: Susan Gerbic
NMSR March 9th Meeting: Al Zelicoff, Long COVID - Update

NMSR JANUARY MEETING : A Look at Graham Hancock's "Ancient Apocalypse" series, featuring Mark Boslough, John Hoopes, Dave Thomas, Ted Cloak and More!
January 11th, 2023 at 7:00 PM, on Zoom!


NOVEMBER-DECEMBER 2022 NMSR REPORTS ON-LINE - News, Puzzles, Meetings, Vote: Return to Live Meetings, January 8th Ken Frazier Memorial, Havana Syndrome report, New Haiku, MORE!
Puzzles
DECEMBER 2022 PUZZLE - "Takin' a Slow Train"

9-11 "Truth" Resources: Presentation Slides, Physics Videos, More!
Visit NMSR's YouTube Channel
NMSR's Anthropogenic Global Warming Fact Sheet


Mark Fraser's UPDATED 2015 talk on 'Debunking Climate Denialists'
Wondering about Graham Hancock and "Ancient Apocalypse"? Check this out FIRST!

Solve This Week's Socorro Stumper (from El Defensor Chieftain)

Science Watch Podcasts NMSR Science Watch is now going to the Internet Archive!!!


NMSR's Chemtrail Articles

Taxpayers on the hook for UNM Bigfoot expedition? Rob Kryder talked to NMSR on January 14, 2017. SEE MEETING SUMMARY.

"Beyond Earthquake Lights: Progress in Seismo-EM" by Alberto Enriquez
MIND READING ON THE INTERNET?
Try out NMSR's new Magic Trick!
Dennis Lee of "Free Electricity" Infamy now Touting 9X Mileage Device!
Dennis Lee is FOUND after 10 years! The NEW Scam!


Marshall Berman's Feb. 13th Darwin Day Talk "The 'Intelligently Designed' Attack on Science and Society" is ON-LINE!

Complete Site Map
HOUSE BILL 302 has been TABLED!
Curious about Rio Rancho EX-Mayor Kevin Jackson?
Search the Site
The Bible Code
The Roswell Incident
Evolution Science Links
The LIE: "NM is ID-Friendly"