New Mexicans for Science and Reason

What really happened in Roswell, New Mexico in 1947? Are there "hidden messages" from God encoded in the Torah? Is the government of the United States spraying deadly chemicals on its citizens? Is the Earth just 10,000 years old?
If you wonder what New Mexico's scientists are saying about these and other questions, you've come to the right site!


What's New at NMSR?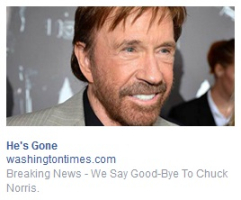 search for this, never find it

Videos of Recent Meetings!
Mark Boslough on "As seen on Jeopardy! April Fools and Alabama π"
Jim Kirkland on "Feathering Utahraptor: History of Dromaeosaur Discoveries"
Mario Cruz on 'AI Persuasive Technology and Social Media: A moral dilemma?'
Barbara Forrest on 'Thoughts on Kitzmiller 15 Years On'
Ben Radford on "Big - if True!",
Nicholas Lamar Soutter on the Election, Future of Science;
Cynthia Hall on "The PRC and Climate Change,
Tom Solomon on "A Sustainable Economy Without Fracking",
Panel Discussion on COVID-19
Holly Olivarez on Climate Change and Covid19
Jim Gover on Economic Growth
May 12th, 2021 NMSR Meeting: Dave Thomas and guests on "They're Ba-ack! Magnetic Water Conditioning and Other Pseudoscience Zombies"

APRIL 2021 NMSR REPORTS ON-LINE - News, Puzzles, Meetings, Jim Kirkland on Dromaeosaurs and Velociraptors, MORE!
Puzzles
APRIL 2021 PUZZLE - "Herd Immunity"

9-11 "Truth" Resources: Presentation Slides, Physics Videos, More!
Visit NMSR's YouTube Channel
NMSR's Anthropogenic Global Warming Fact Sheet


Mark Fraser's UPDATED 2015 talk on 'Debunking Climate Denialists'
Dennis Lee is FOUND after 10 years! The NEW Scam!

Solve This Week's Socorro Stumper (from El Defensor Chieftain)

Science Watch Podcasts NMSR Science Watch is now going to the Internet Archive!!!


NMSR's Chemtrail Articles

Taxpayers on the hook for UNM Bigfoot expedition? Rob Kryder talked to NMSR on January 14, 2017. SEE MEETING SUMMARY.

"Beyond Earthquake Lights: Progress in Seismo-EM" by Alberto Enriquez
MIND READING ON THE INTERNET?
Try out NMSR's new Magic Trick!
Dennis Lee of "Free Electricity" Infamy now Touting 9X Mileage Device!

News 13 and Albuquerque Journal Succumb to Creationist Whining...


Marshall Berman's Feb. 13th Darwin Day Talk "The 'Intelligently Designed' Attack on Science and Society" is ON-LINE!

Complete Site Map
HOUSE BILL 302 has been TABLED!
Curious about Rio Rancho EX-Mayor Kevin Jackson?
Search the Site
The Bible Code
The Roswell Incident
Evolution Science Links
The LIE: "NM is ID-Friendly"